Our Fall Concert: Songs for the Journey
During this season of gratitude, we wish to express how grateful we are for all of you – our wonderful supporters!

You inspire us to keep on singing! We hope you enjoy "Songs for the Journey," our fall concert.
You can listen to a recording of the concert here
The recording from our May 7th concert, "The Time of Singing Has Come," is available at this link.
About Spirit Song Choir
Spirit Song is an independent, ecumenical, community choir. Spirit Song is dedicated to sharing sacred and other inspirational choral music through concerts, community events, prayer and worship services, and sing-alongs. We have a dedicated outreach to our friends in senior living communities. This volunteer organization brings together singers, instrumentalists and dancers with a wide range of musical and life experiences.
During the pandemic, were so grateful for the technology that enabled us to gather virtually, and continue to sing, albeit in unusual new ways! We recorded a number of virtual choir performances listed below, created our own radio show, and hosted some amazing composers, including Kyle Pederson, Jude Nwankwo, and, most recently, Eric Whitacre.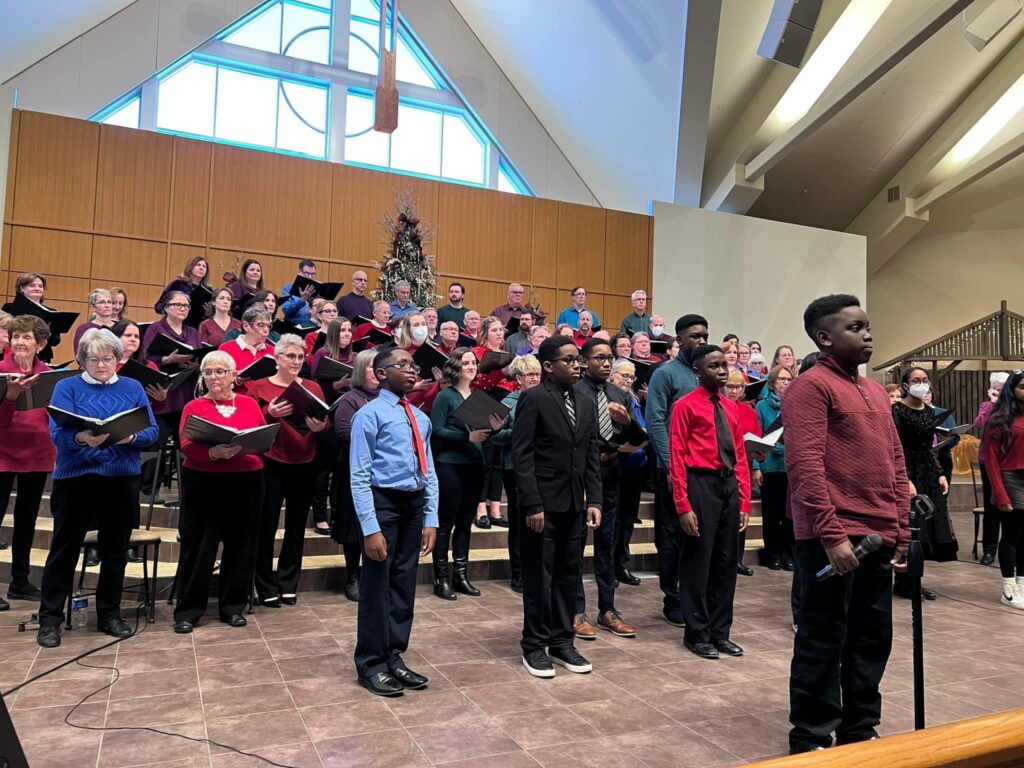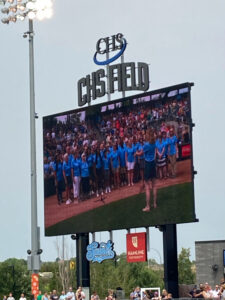 We are so grateful to now be singing together, in person, each week, and to have completed our first full public concert season in 2022-2023. We rehearse Thursday evenings in St. Paul, with a virtual option.
See our previous virtual videos of How Can I Keep From Singing, O Love, For Everyone Born, Let There Be Peace, Be Not Afraid, What a Wonderful World and Bambalela and Inscription of Hope by our Spirit Song Youth.
Recordings of our concerts can be found at Every Voice in Concert Sing, This is Our Song of Peace, You Do Not Walk Alone, and Sing We All Noel.
Join us!
Spirit Song Covid Protocols
The safety and health of our choir members, audiences, and communities remains our top priority. We continue to follow Minnesota Department of Health health and safety guidelines. Masking is not required for choir members or audience members, but always encouraged for those who prefer wearing them. All choir members are vaccinated.